Tears for Fears @Newmarket Nights Gig Review Monday, 01 August 2016
Alan Clarke
'Rehearsing in England for the first time in years, almost drove on the wrong side of the road.' confessed Roland Orzabal on Twitter, in preparation for Friday's performance. It was a reminder that the band had not played in the UK for eleven years.

Roland Orzabal and Curt Smith, School friends and co-founders of Tears for Fears, have been living a relatively quiet existence outside of the UK, releasing just one album in the past decade. Of course, none of this mattered as they took to the Newmarket Nights stage to provide the packed crowd with a rare performance many had been waiting for since 2005.

Curt Smith delivered timeless vocals on opener 'Everyone Wants to Rule the World', in a flawless reproduction of the hit song, complete with backing vocals provided by the 21,000 sell-out crowd. An impressive appetiser from a band who released their first album thirty-five years ago.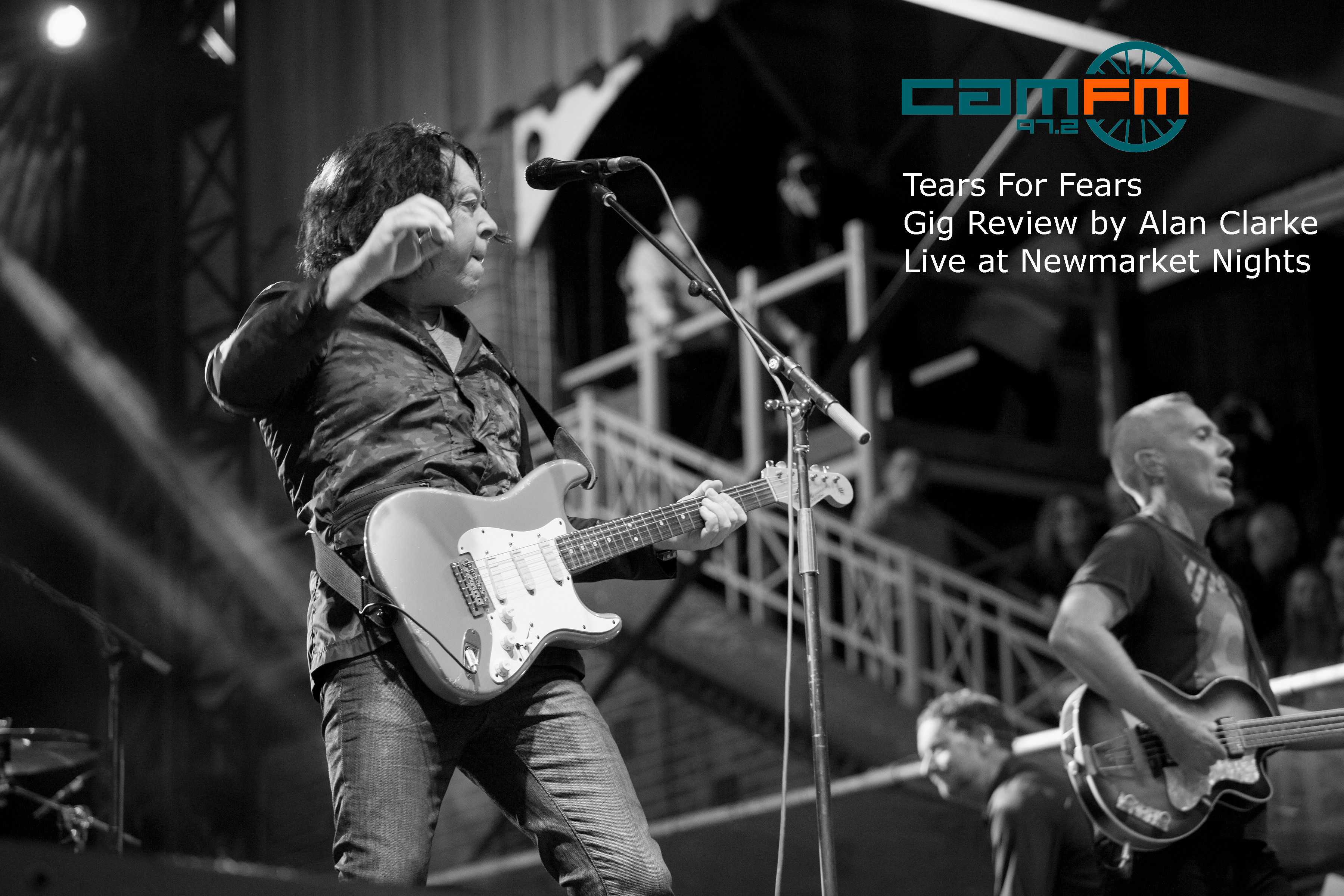 Following 'Secret World' and the Beatles-esque 'Seeds of Love', the laconic Roland Orzabal paused to tell us about a tip he'd once been given on racehorse 'Rule The World', who won the Grand National back in April. It was just one of a handful of times we would hear from the band who seemed much happier behind their instruments.

The racecourse provided an interesting setting to proceedings, with a functional stage sat snugly between two grandstands, and plenty of space surrounding the stage providing good views.
Although earlier material dominated the set-list, one surprise came midway with Orzabal delivering a moody cover of Radiohead's 'Creep', complete with looping guitar effects from guitarist and co-songwriter Charlton Pettus.

The highlight of the evening came towards the end as keyboard player Doug Petty provided the jazzy piano intro to Jamie Wollam's racing drums, on the pleasing jam 'Bad Man's Song'. The song allowed each musician sufficient breathing space, with notable vocal chemistry between Orzabal and the soulful Carina Round.

Walking off-stage after the romantic 'Head Over Heels', roles were reversed as the crowd launched into the chorus of 1985 hit 'Shout', beckoning the band back on-stage. 'Woman in Chains' led the encore with another strong vocal performance from Round, closely followed by 'Shout', by which time the satisfied crowd danced and sung in frenzied chorus.

A lack of race winnings aside, any disappointment on the night could be found at the hands of the band's tour schedule, which sadly contains no further UK dates. Fans can take some solace with the recent announcement of a new album rumoured for release in 2017. Let's hope that the next wait is months rather than years.
Set List:

Everybody Wants to Rule the World
Secret World
Sowing the Seeds of Love
Pale Shelter
Break It Down Again
Everybody Loves a Happy Ending
Change
Mad World
Memories Fade
Closest Thing to Heaven
Creep (Radiohead cover)
Advice for the Young at Heart
Badman's Song
Head Over Heels
Encore:
Woman in Chains
Shout
Band:

Curt Smith: Vocals, Bass
Roland Orzabal: Vocals, Guitar
Carina Round: Vocals
Charlton Pettus: Guitar
Jamie Wollam: Drums
Doug Petty: Keys