Boogie over Breakfast with Maz and Tom
Wake up to Maz and Tom, bringing you tunes to get you dancing your way into the day!
DETAILS
LISTEN AGAIN

Songs from the Sofa
A (metaphorical) sofa-surfing journey through time and space. Inspired by songs listened to from sofas past and present, real and imagined.
DETAILS
LISTEN AGAIN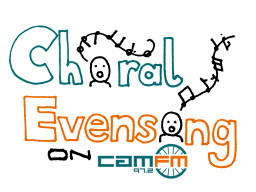 Choral Evensong
Cam FM brings you the very best from Cambridge and Oxford Choral Music combined with readings and a sermon appropriate for the day, allowing you to connect with the strong ...
DETAILS
LISTEN AGAIN